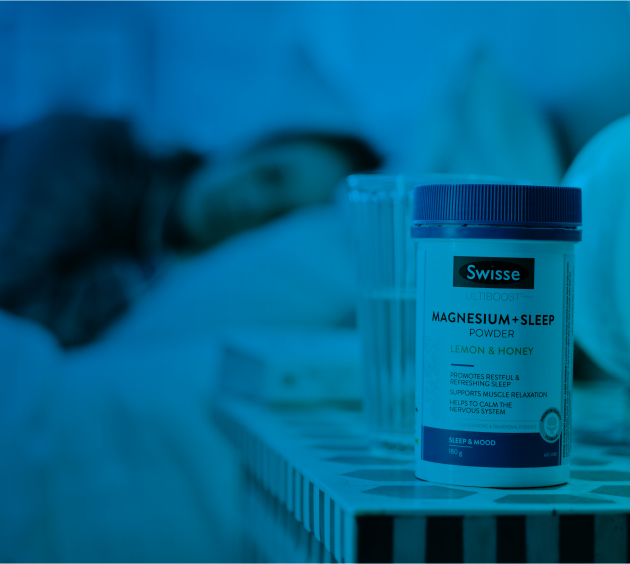 Health &
Personal Care
Health & Personal Care
From bespoke designs to world-class clean room manufacturing facilities, our Health and Personal Care packaging solutions create a sustainable pathway to the future.
In both Personal Care and Healthcare, packaging can be a particularly strong driver for branding and sales. At Pact, we value customisation as an important part of our sustainable offer as we work closely with all our clients from skin, hair, and oral care through to pharmaceutical and nutraceutical brands plus animal and human health care packaging. We call it collaborative innovation as we create bespoke products to meet your sustainable and ethical needs. From deodorants to milk powder, we use locally sourced recycled content in our state-of-the-art clean room environment that meets the highest global standards, ensuring your brand's packaging is pure and contamination free.  Our range includes bottles, jars, vials, tubes, backpacks and Health Care technical componentry and closures of all shapes and sizes to promote consumer ease of use and uniqueness.
View Range
Shop Pact's Synergy Range
Nutraceutical
As a producer of nutraceutical products, your strong involvement with health and wellbeing is a natural fit with the benefits of environmentally sensitive packaging. Not to mention the likely alignment it has with the values of your customers.
Pact offer a range of hygienically manufactured, recyclable bottles and closures made from recycled content that are ideal for packaging nutraceutical products including vitamins, minerals, powders and dried capsules. Bottle sizes range from 100ml – 500mls with 38mm closures, plus we can work with you to create your own packaging to suit and aid the wellbeing of your brand.
Pharmaceutical
In the medical world, and specifically pharmaceutical products, it's vital to have packaging that you can trust.
At Pact we have a reputation for providing quality, sustainable packaging for both prescription and over the counter pharmaceutical products. Recyclable and made from recycled content, our range includes 10ml-275ml tubes, 35ml-200ml bottles, Salient closures,15ml overcups and 15ml-50ml measuring cups with the option of offset printing and labelling for tubes. If you wish, can also work with you to create your own packaging. When you work with us, you'll find your brand's health is in good hands.
Skin Care
When you think about the care your customers show when looking after their skin, we like to show the same level of care for packaging your skincare products. Not to mention the care we show for the environment.
So we offer a quality range of packaging for all things skincare that is recyclable, and hygienically made using recycled content. Ideally designed for skin products such as creams or liquid/serums (not soaps or SPF sun protection), our range includes 10ml-275ml tubes, 400ml Dove bottles, 50ml-250ml jars, 100ml-500ml bottles, closures, vials, droppers, sprays and pumps. The perfect skincare collection.
Hair Care
From shampoos to gels to colouring, hair care products are a major part of the personal care industry, so Pact offer an extensive range of quality, recyclable packaging to suit all your product needs.
Made from recycled content, and offering enhanced decoration, our range includes 10ml-275ml tubes, 250ml-500ml bottles, a full Salient range of closures and different sized customer bottles for Unilever and Treseme. Everything you need to present your wax, gel, hair treatment, mousse, dye, shampoo and conditioner in sustainable packaging that will wow your customers.
Deodorant
Deodorants are no different to other personal care products, where consumers are paying more and more attention to packaging that is considered environmentally friendly.
At PACT, we produce a range of 'roll on' type deodorant bottles that are both recyclable and use recycled content. Our quality 50ml and 100ml bottles, fully imported 1.25 inch balls and closures to suit all bottles are ready made, sustainable solutions for your deodorant products and sure to keep customers satisfaction with your brand at a high level.
Liquid Soaps
It seems highly appropriate that today's personal care and liquid soap products should be packaged in materials that promote a cleaner environment.
That's why many personal care producers are turning to the Pact range of recyclable containers that can be made from local recycled content. Designed for personal face, body and hand washes our extensive range includes tubes, bottles, specialty dispensing closures and pumps to suit. We also have a wide range of Boston Bottles; One more reason to choose Pact and help promote a cleaner world.
Oral Care
When it comes to providing quality sustainable packaging solutions for our oral care customers, we've managed to put a lot of smiles on faces.
At Pact we package everything from toothpastes to mouthwashes and antiseptic washes with a range of products that includes 20gr-250gr tubes, bottles from 50ml-500ml, a full range of Salient closures and 50ml measuring cups. They're all recyclable and made from recycled content, with the option of letterpress decoration for tubes. You can speak to us too about working together to create your own packaging design.
Milk Powder
From infants right through to adults, milk powders are an essential part of healthy living.
Just as essential is the right hygienic packaging for your products. We offer a superior recyclable 2.2 litre jar that's ideal for a diverse range of milk powders from infant formula and adult nutrition through to sports protein powders. Our IM and ISB jars are not only large, but wide with a 120mm closure for easy use and come with the confidence of PACT's hygienic manufacturing. Whatever your milk powder we have the packaging to suit.
Animal Care
When it comes to companion care and animal health only the best will do.
At Pact, we apply the same thinking to our pet supplies packaging products. Our range is designed for the health and personal care of animals carrying vaccines, drenching and trace elements. There is a wide range available from vaccine packs to jerry cans, pillow packs, back packs or bottles, but there's also the option of working with us to create your own packaging to suit your business. If we don't do it now, we can do it with you with our highly innovative technical team.