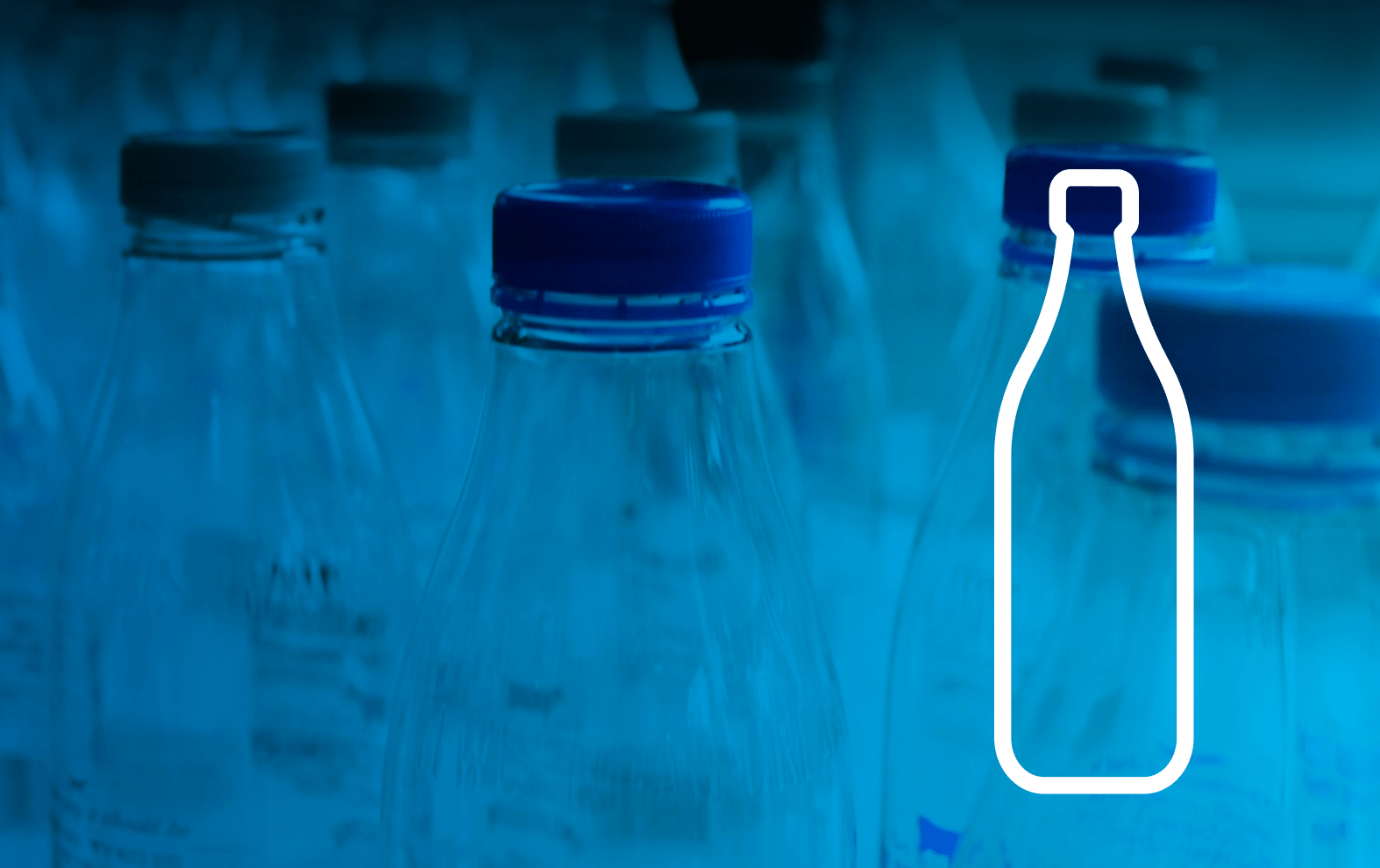 Dairy &
Beverage
Dairy & Beverage
Every day we provide our Dairy and Beverage customers with light weight packaging featuring local recycled content.
As an innovative leader in packaging, it's not surprising we were the first in our region to offer the dairy industry 100% recycled PET bottles. For our Dairy and Beverage customers, we supply PET, rPET, HDPE and rHDPE bottles, closures, and crates for everything from fresh milk and drinking yoghurts to juice, water, and alcohol, in a range that includes the lightest weight milk bottle in the region.
Whether you are looking for an off-the-shelf option or the design of an exclusive and customised bottle shape to help build your brand, our consumer insights, innovation, and manufacturing teams will collaborate with you to develop a product your consumers will love. Our multiple manufacturing plants guarantee you continuous supply while our use of all locally sourced recycled content means we can achieve a local Circular Economy.
View Range
Milk
There's nothing more refreshing than a glass of milk straight out of the bottle in the fridge.
Our range of lightweight bottles using recycled content are ideal for keeping your white or flavoured liquid milk fresh. We offer a choice of sizes including 1L, 2L and 3L HDPE and rHDPE bottles as well as a variety of PET and rPET flavoured milk bottles, along with closures to suit all bottles. We also can also work with you to create your own packaging as we did successfully for A2 Milk, the Infini Fonterra Bottle and rPET bottles for Fernglen's Goat Milk and Norco.
Juice
When it comes to Fruit Juice packaging, Pact may be the pick of the bunch.
Afterall, our juice bottles for fresh, long life or pressed juices are recyclable and come in a variety of sizes. Our PET and rPET bottles range from 250ml to 2Litre and our HDPE and rHDPE range from 300ml – 3Litre. Some have handles and all have closures to seal the deal. When you need fruit juice packaging, it pays to pick Pact.
Water
The massive growth of the bottled water industry in recent years has also seen an equally large need for environmentally responsible packaging.
A clear favourite now with the bottled water producers is our Pact range of PET and rPET bottles and closures. These lightweight bottles designed for still water only are made from recycled content and come in a variety of sizes from the popular 250ml – 1.5 Litre PET and rPET bottles as well as the larger HDPE and rHDPE 10 litre bottle. Embossing and customised bottles are an option of the Pact range to help you keep your customers happy.
Carbonated
Soft Drink (CSD)
Carbonated soft drinks are as popular as ever and the right packaging can add a little sparkle to any brand.
At Pact we can provide you with an extensive range of recycled and coloured or tinted bottles from 350ml up to 1.25ml suitable. Perfect for any soft drinks or carbonated water products, our 2 stage or single stage PET and rPET bottles have closures that suits all bottles. Plus we can even help you add some branding fizz with the option of embossing as well as the opportunity to create your own packaging with us.
Alcohol
Creating a great wine is a complex and time consuming process so it's vitally important to work with a packaging company that will ensure your bottle represents your brand to its maximum potential.
At Pact we understand the needs of the wine and spirit industry and offer a recyclable range of quality bottles using injection stretched blow moulding. Available in two distinct styles, the Burgundy and Bordeaux, our bottles come in both 187ml and 750ml sizes and three colours – Antique Green, Arctic Blue and Flint. We can even work with you to create a bottle that's as distinct as your own wine.
Lifestyle Drinks
More and more lifestyle drinks such as Iced Tea, Kombucha and Energy Drinks are becoming a popular part of healthy everyday living.
At Pact, our range of 2 stage PET and rPET bottles will more than satisfy your thirst for the right recycled and recyclable packaging for your brand. Designed for ambient and warm fill (hot fill not available) drink products, our 300ml – 1.25 Litre bottles with preforms and closures come with the option of embossing or we can help you create your own if desired. We're sure our lifestyle drink bottles will be equally popular with you and your customers.