Environmental Solutions
Delivering complete waste management solutions that are swift and sustainable.
We equip local government, businesses, and households with the most sustainable forms of pre-collection and source separation solutions. For more than forty years our brands such as SULO have been innovating products to meet the growing needs of waste collection. Made from up to 80% locally sourced recycled material, our mobile garbage bins are among the most sustainably sourced in the world. With facilities throughout Australia & New Zealand, we pride ourselves on offering complete waste management solutions and unrivalled speed to market.
Our Circular Process
Our circular Reuse program for mobile garbage bins has set a new standard for garbage bin sustainability.
Through product innovation over several decades, we have developed our techniques to enable the production of a bin with upto 80% recycled content. By utilising locally sourced, post-consumer recycled content, our bins are manufactured from the waste they collect. This perpetual cycle creates a local circular economy where plastic waste does not need to leave our shores, and hard to recycle plastics can serve an ongoing purpose throughout our products. Our stringent quality controls ensure all of our bins meet AS4123 standards while also achieving a market-leading level of recycled content.
SULO
SULO has been the technological leader in the manufacture of garbage bins for more than 100 years, beginning with the manufacture of metal waste bins then branching into collection and culminating in 1975 with the development of the modern plastic Mobile Garbage Bin (MGB). SULO bins are manufactured to the highest quality standards and meet the requirements of AS4123.

WasteMaster
Through extensive research, field testing and quality controlled manufacturing processes, our WasteMaster range of two-wheel and four-wheel mobile garbage bins are approved to Australian Standards 4123.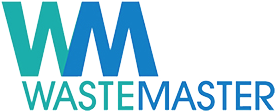 Our Solutions
Beyond the common wheelie-bin, Pact Environmental Solutions provides all the products and services to enable councils to deliver a sustainable waste management plan.
With our decades of expertise in product development and a focus on efficiency and quality, our solutions are tailored towards empowering councils with the resources to deliver on their waste collection requirements. From the supply of the wheelie bins to maintenance, fleet management, public collection points, and security hardware we have the solution that keeps your waste under control.
Products
With a wide variety of two-wheeled and four-wheeled wheelie bins, we have a mobile garbage bin suitable for any requirement.
Made from up to 80% recycled content, we're enabling local councils to choose more sustainable bins for their residents and creating a local circular economy.
Services
Our 'Whole of Life' service solution' has been designed to provide a seamless, simple and cost effective solution for the management of bin fleets.
We work in partnership with you to develop customised solutions for any and all aspects of your bin fleet management, regardless of size or complexity.
Setting The Benchmark
SULO bins made by Pact Environmental Solutions can be manufactured with up to 80% post-consumer recycled content.
Every SULO bin is made from the waste it collects. By utilising up to 80% recycled content, sourced through local post-consumer waste, we are setting a new benchmark in the volume of recycled content within mobile garbage bins, and where that content comes from.
Contact Pact Environmental Solutions
Start your journey on transitioning your bin fleet to sustainable bins made in Australia with recycled content.
Contact Pact Environmental Solutions
Start your journey on transitioning your bin fleet to sustainable bins made in Australia with recycled content.
"*" indicates required fields
This site is protected by reCAPTCHA and the Google Privacy Policy and Terms of Service apply.