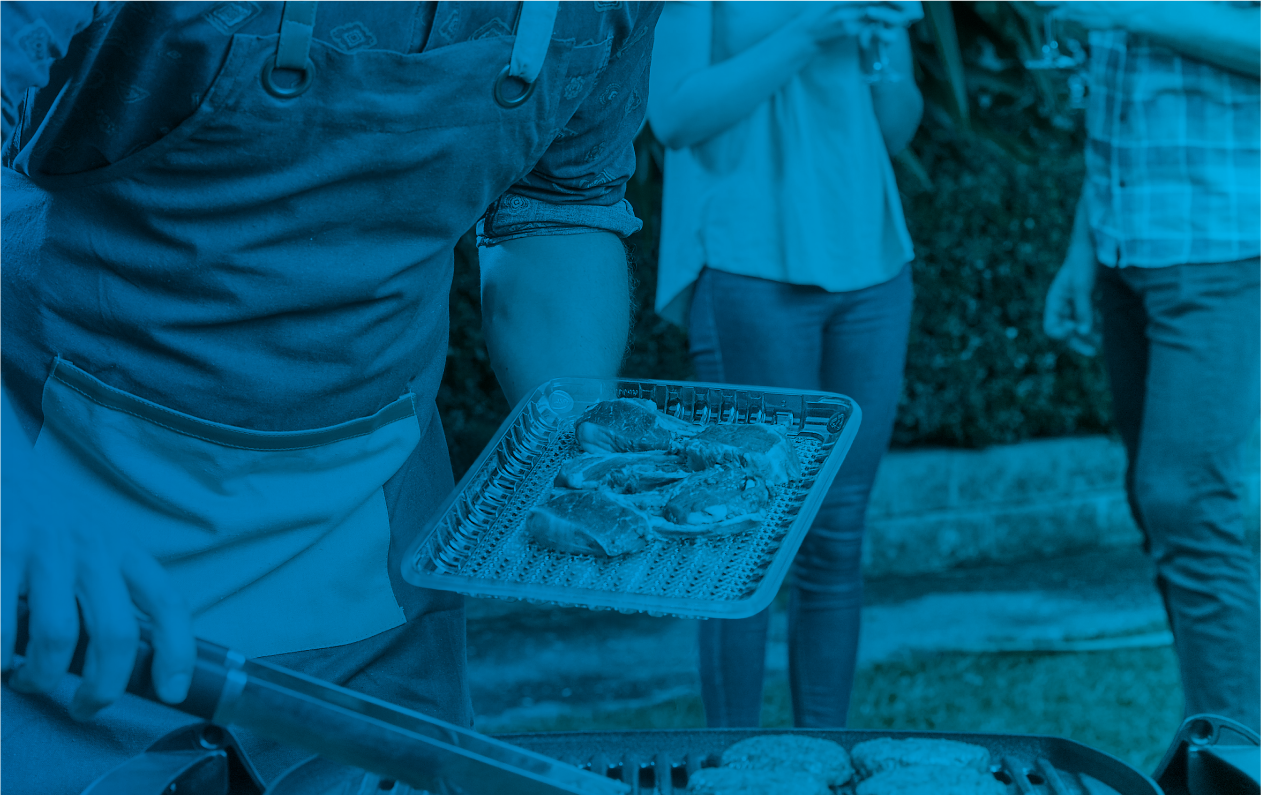 Fresh Food
Fresh Food
With fresh, innovative designs and locally made ingredients, our customers have a taste for premium, sustainable food packaging.
Found in all supermarkets, our recycled, fresh food packaging features a unique, full circle production process where plastic is cleaned for reuse in food grade products at our wash plant in New Zealand. We're the only ones in the market to offer this capability. It means our packaging for frozen meals, fruit and veg, seafood, meats, and baked goods uses only locally recycled content adding a level of sustainable integrity for your brand and your customers. We're also known for innovative product design including our first in market, moisture lock tray and our dual oven and microwave products.
View Range
Meat
If you manufacture red meats, chicken, processed meats, or plant-based proteins you've come to the right place for quality, sustainable packaging.
We love our protein at Pact! Our thermoformed range of recyclable trays for packaging proteins can be made from recycled content. To make life easy we can offer ready-made tray solutions in a variety of sizes; but we can also work with you to create your own protein packaging. Our popular MoistureLock tray is ideal for keeping fresh foods fresh, and eliminates the need for soaker pads – friendlier on the environment.
Seafood
There are lots of seafood options in the freshfood marketplace, but there is one clear school of thought about the best sustainable way to package them and ensure freshness.
At Pact we provide packaging solutions for seafood that are recyclable and can use recycled content and have the capability to provide freshness. We have ready-made solutions for you in multiples sizes in PET or rPET; or we can work with you to create an option to suit your brand just like our MoistureLock tray.
Fruit & Veg
When it comes to sustainable fruit and veg packaging, we think we offer the pick of the bunch.
At Pact we provide thermoformed trays and punnets that are recyclable, can use recycled content and of course are food content approved. We can provide trays in multiple sizes to suit a variety of cases and fruits, as well as punnets or clamshells that are perfect for tomatoes, berries, cherries, kiwifruit, and lots of other products. We have ready-made solutions or we can work with you to create fresh packaging ideas for your brand.
Bakery & Deli
When you're providing fresh food to deli and bakery businesses, you can't afford half-baked packaging solutions for your fresh food brands.
At Pact, we offer a range of sustainable packaging that is recyclable, some use recycled content and all are food content approved. Ideal for in-store bakeries, food service, bakery processors, take-aways and sandwich outlets; our tubs and trays come in multiple sizes to suit a variety of packaging options. We also provide clam shells and punnets for a variety of deli options like cakes and biscuits. For fresh ideas for your brands, come and talk to Pact.
Frozen Meals
At Pact, we've always got plenty of fresh ideas when it comes to frozen food packaging.
So if you manufacture frozen meals we can provide you with a sustainable range of quality frozen meal trays that are recyclable, and importantly are suitable for freezer, oven and microwave. Our trays come in multiple size options and are designed with ready-made solutions to suit a variety of meals and foodservice options. We also can work with you to create your own fresh pack idea that becomes your brand's hallmark for frozen food.