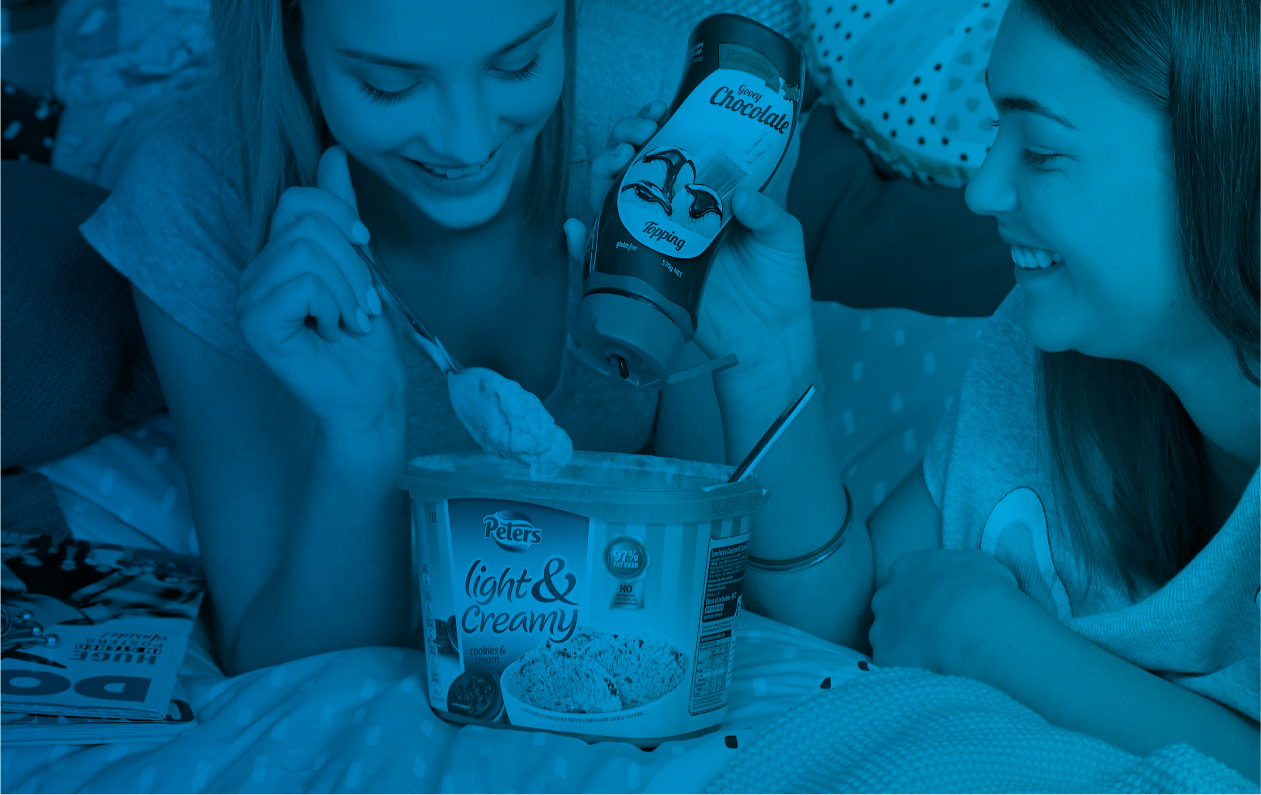 Food
Food
Everyone from start-ups to the iconic food brands partner with us and benefit from our sustainable packaging solutions.
At Pact we like to think of ourselves as the brand behind the brands in the Food industry. In fact, if you searched the cupboards and fridges in your home, you'd probably find at least a third of products use our packaging. Whether its ice cream, cream, chilled meals, dips, yoghurts, baking goods, spreads, sauces, or dressings, we deliver our customers lighter weight, innovative designs that have stand-out market appeal. Importantly, our products are safe, secure, and meet all food hygiene requirements. We help to drive the Food industry through innovative designs that are made from local recycled content and are recyclable.
View Range
Spreads, sauces & dressings
If you need the right packaging for your spreads, sauces or dressing business, then we can offer a tasteful and satisfying solution. Not to mention one that is environmentally friendly.
Our sustainable range of recyclable packaging is perfect for everything from spreads, peanut butter, honey and jam to tomato sauce, relish and ketchups, to all other condiments plus mayonnaise and salad dressings. Our products include PET and rPET spread jars, mayonnaise and salad dressing packaging, honey bottles and, HDPE/rHDPE  sauce bottles from 250ml – 4Litre. It's the ideal spread of packaging for your brand.
Cream
When it comes to sustainable packaging for fresh cream, Pact has a great range to solutions to suit.
Our high quality EBM and injection moulded packaging includes 300ml and 600ml bottles and closures plus 300-500ml tubs and lids designed for fresh creams such as sour cream, double cream, spoonable creams and pourable creams. We can even develop a pack format to suit your needs just like the special lid we created for Bulla's pouring cream bottle. Just speak to us about your cream packaging needs and we'll deliver.
Baking & Staples
At Pact, we've cooked up the perfect range of sustainable packaging solutions for all types of baking and staples including herbs & spices, flours, rice, cooking nuts, pancake mix and cake decoration.
Our recyclable products are blow moulded and injection moulded and feature recycled content where possible. The range includes PET and rPET flour and sugar jars up to 2400ml, 500ml and 1000ml pancake shaker bottles, cake decorating bottles, tubs and lids and 1Litre -4Litre oil containers with or without handles. You'll find all the right packaging ingredients for your consumer baking and staple brands at Pact.
Snack Foods
If you're in the snack food business, you'll know just how competitive this market is. Which makes having the right packaging for your products a vital decision.
At Pact we offer a tempting range of quality packaging that's recyclable, and we use recycled content where possible. Our products are designed for packaging confectionery, nuts, biscuits, chocolate, and snacks and includes small pails from 500ml – 5kg, tubs and lids from 100ml – 1kg and jars and lids. Our decorative options include embossing and IML and we can even work with you to design your own packaging like our pail for Mars Confectionery.
Ice Cream & Frozen Desserts
From single serves to larger packs, it's hard to imagine a more popular or desirable product in the freezer aisle of the supermarket than ice cream.
At Pact, we offer a desirable range of sustainable packaging solutions designed for ice cream and other desserts like frozen yogurt that are recyclable, made from recycled content and tamper proof. Our small PP tubs and lids come in 200ml – 1.5 Litre sizes while the larger varieties go up to 4 Litres. We also offer 10 Litre pails and 5 Litre trays but can work with you to create packaging that is specifically designed for your own frozen or chilled supply chain.
Chilled Meals
Chilled soups and meals are ever increasing in popularity with a time poor population, and Pact provide packaging solutions for this industry that are equally as popular for the quality and sustainable benefits they offer.
Whatever pre-prepared meals or soups your business makes, we have suitable packaging that's recyclable, uses recycled content and is tamper evident. Our range includes tubs and lids with In Mould Labels (IML), self-adhesive labels, dry offset print or embossing as decorative options. We can also work with you to create packaging with your supply chain in mind.
Oils & Yellow Spreads
If you're in the cooking oil, butter or margarine business, you'll find Pact has the ideal spread of sustainable packaging solutions.
Our products are recyclable and made from recycled content where possible. They're also tamper evident. So whether you need packaging for your cooking oil brand or a popular yellow spread like butter or margarine, we've got quality PP tubs and lids from 250ml – 1Kg and various sizes of PET bottles from 500ml – 4Litre. We offer the option of IML and embossing decoration and we can also cook up your own packaging designed for your supply chain.
Dips, Yoghurt & Cheese
The tastiest yogurts, dips and cheeses in the supermarket deserve the very best recyclable packaging and there's none better than Pact.
Our range of sustainable tubs and lids are created with injection moulded and E&T technology to ensure quality and come in a variety of sizes; or we'll create your own pack format with you. Our sophisticated IML labelling dry-offset and self-adhesive labelling, and embossing can add an extra layer of premium packaging appeal to any hummus, tzatziki, cream cheese or deli cheese, or perhaps an antipasto condiment in the deli section. If you're thinking food packaging, think Pact.