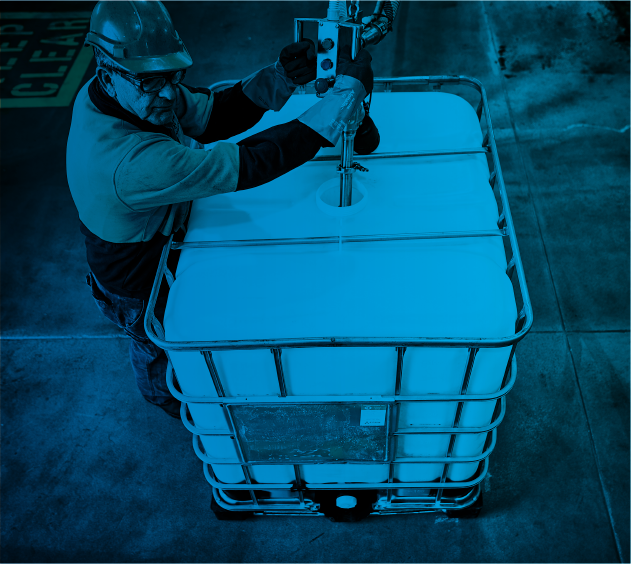 Bulk Packaging
IBC's
Under exclusive license from Mauser, our new IBC's are durable, reliable and rigorously tested to meet international standards for the transport and storage of bulk industrial, chemical and food packaging.
What's unique about us? Our We Make It, We Take it philosophy. This means we can offer our customers numerous options including supply, collection, laundry, rebottling and fleet management of all IBC brands.
Steel Drums
You cant beat our Steel Drums. We offer our customers new closed head and open head drums in addition to compliant and Sustainable Disposal of Contaminated Steel Drums.
Our steel drums can meet the most stringent requirements for products ranging from industrial chemicals through to food and pharmaceuticals. We provide 205 litre steel drum reconditioning and disposal services, based on approved and environmentally sound processes. We offer complete site management and innovative systems that can produce reconditioned steel drums to the highest standards in Australasia.
Plastic Drums
Got a product that needs to be stored in bulk but dispensed in smaller quantities? Pact's heavy duty plastic drums are ideal. Made from a high molecular-weight polyethylene, we have drums ranging in size from 25 to 220 litres.
Pact is the sole Australian manufacturer of the world-famous Mauser: a high-quality plastic drum designed to meet the tough needs of industrial and food packaging. Internationally acclaimed as one of the most economical and durable plastic drums available, our Mauser has been specifically adapted and constructed for Australasian conditions and produced by state-of-the-art blow-moulding technology. It's non-rusting, dent-resistant and food compatible.