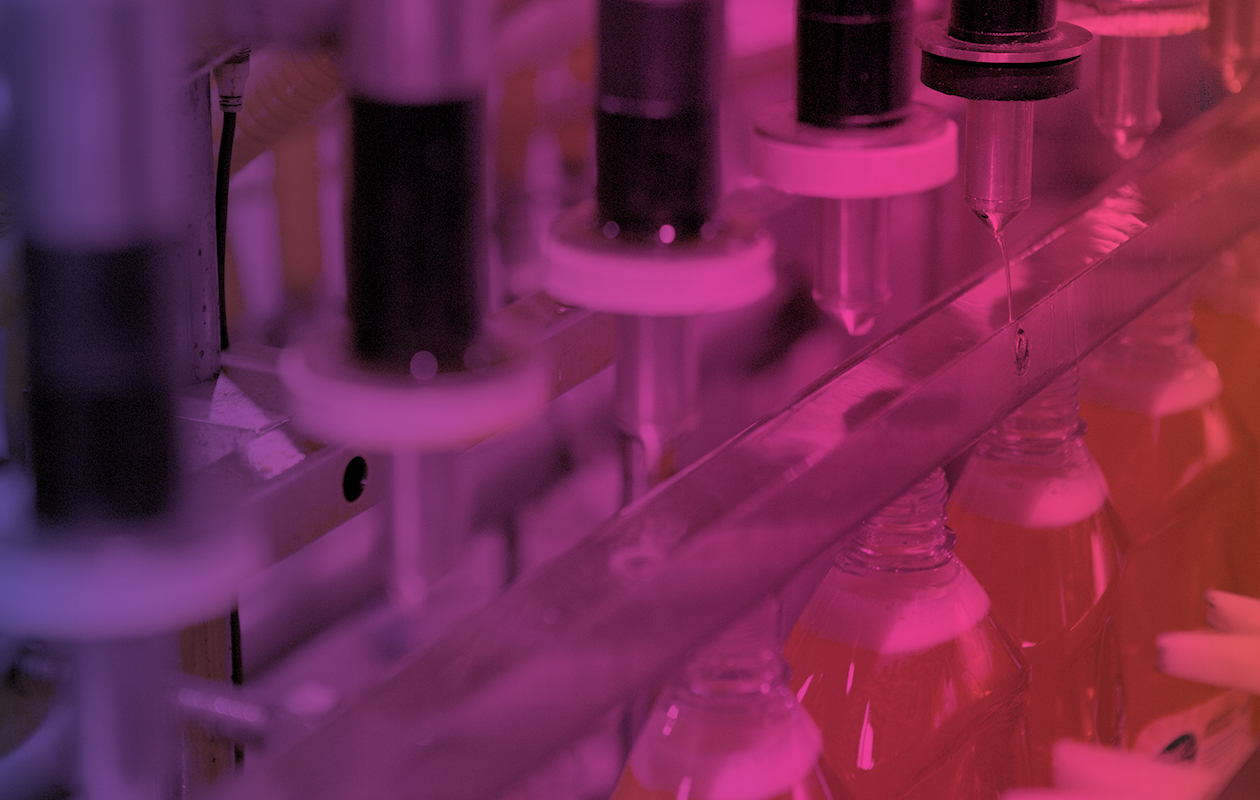 Contract
Manufacturing
Bringing brands to life.
Contract Manufacturing
We're a leading supplier of Contract Manufacturing services in Australia for the home, hygiene, personal care and health & wellness categories.
Onshore manufacturing capability has become a priority for FMCG brands in the wake of the global pandemic which saw severely disrupted supply chains.
With a diversified portfolio and broad manufacturing capability for liquid, powder, aerosol and therapeutic vitamin and wellness solutions products, our strong customer relationships, innovation and product development capability guarantees innovative Contract Manufacturing solutions at scale.
Pact Contract Manufacturing is made up of three business: Jalco, Pascoes and Australian Pharmaceutical Manufacturing (APM).
Home Care
Our uniquely flexible and purpose build facilities utilise the latest blending, granulating and packaging technologies, allowing us to maintain the fastest project completion times in the industry.
Our extensive and proactive research and development capabilities together with our substantial investment in technology and innovation mean we can provide lower manufacturing costs and get our customer's products on supermarket shelves faster than our competitors.
We manufacture across; laundry, household cleaning, car care, pest control, edible oils, air care and pet cleaning categories.
Contact
Personal Care
Personal care is a highly innovation category and we can manufacture an extensive range of personal care products you can find in your bathroom, handbag or toiletry case.
From gentle baby products, bath and body washes and lotions, complete hair care ranges, trendy colour cosmetics, facial skin care like; cleansers, exfoliators and active serums plus much more our personal care capabilities are large-scale and comprehensive.
Across all aspects of production, from consumer and product research, to
product development and formulation to testing, manufacturing and packaging, we are proud to offer customers trusted quality through every step of the product cycle.
Our dedicated teams have profound expertise in product development, consumer trends, identification and innovative concept design, and are industry leaders in product formulation.
Contact Us
Wellness
Wellness is a constantly evolving category and a high priority for consumers.
Our focus on technology and innovation enables us to achieve fast turnaround times and provide the convenience of variable batch sizes, allowing us to serve all customers in a flexible and efficient manner.
We have a wide range of capabilities and a team of highly knowledgeable and dedicated specialists working in every area of the business centered around a wide range of specialised TGA-registered formulations in Tablets, Hard Capsules, Sachets and Powdered Products.
Plus, we have a strong base of pre-formulated products for you to choose from, all we need is your label and choice of packaging. We can then manufacture your desired quantity and deliver it right to your doorstep.
Contact Us
High Speed Filling Line
Our Horsley Park site has installed a state-of-the-art high speed filling line to enable faster production of your products.
The new site is set to manufacture Household and Laundry care products and 7 standard lines that will be relocated from an existing facility in NSW. From all 8 production lines, the site has the capacity to fill approximately 14,000 bottles per hour.
Made in Australia
Assure your supply with our Australian manufacturing facilities which are able to provide fast and reliable supply of your product. Reducing complicated logistics and ensuring your products are on the shelf for your customers.
Our Brands
Across three business, we can deliver a range of solutions to suit your needs.
The markets we serve
We are Australia's largest contract manufacturer with broad capability across homecare, personal care & wellness solutions
Home Care
Personal Care
Vitamins & Supplements
Edible Oils
Promotional Packaging
Bringing Brands To Life
Contact us today to see how our Contract Manufacturing can help bring your brand to life.
Bringing Brands To Life
Contact us today to see how our Contract Manufacturing can help bring your brand to life.
"*" indicates required fields
This site is protected by reCAPTCHA and the Google Privacy Policy and Terms of Service apply.